Air Conditioning Maintenance
Get Your Holly Springs AC Tune-Up!
You keep your computer's operating system up-to-date, you always clean up your dryer's lint trap and you make sure to tighten the bolts and screws on your favorite chair to keep it good and comfy. But when was the last time you performed any maintenance on your air conditioning system?
Since the main unit is often outside and the ductwork hidden away in the walls and crawlspaces of your home, it's easy to forget your HVAC is another appliance with its own maintenance needs. Without proper care, it could fail on you - and we all know they like to do so at the worst possible time.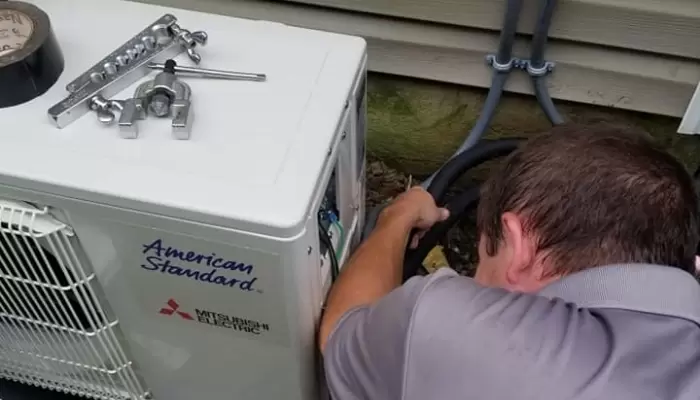 If you're concerned your HVAC might be in dire need of a good tune-up, join the club. The Comfort Club, that is! The Comfort Club is Comfort Pro's premium VIP membership that guarantees you year-round assistance to make sure your air conditioning system is always working it's best. You're meant to enjoy your home's comfort; let us take care of the work behind the scenes so you can.
Benefits of Regular AC Maintenance
Regular maintenance on your air conditioning unit ensures a number of positives for you and your HVAC:
Fewer Repairs: You get your car regular oil changes, tire rotations and tune-ups to minimize the chance you'll end up with an expensive repair bill. Your air conditioning system is no different. With our annual maintenance we can make sure everything is running as it should - and we can head off small problems before they turn catastrophic.
Efficiency is Power: A well-tuned HVAC system won't have to work as hard for as long to keep your home comfortable, meaning it won't be taking as big a toll on your power bill. That adds up to a powerful impact on the environment - and your wallet.
Longevity: Nobody wants to have to replace their HVAC system. If you take care of the one you've got, though, you may not have to. By making sure it's efficient, tuned and well-maintained, we can help guarantee your air conditioning system will have a long and productive life.
Peace of Mind: In our busy day-to-day world, who needs to add something else to their to-do list? You know your air conditioning system will need attention, but you just don't have the skill or the time to give it. We do. Forget your worries and leave the work to us, and you'll have whole-home comfort whenever you need it.
You Can Breathe Easier - And So Can Your Air Conditioning System
An HVAC needs to breathe just as much as a person. Without regular care, it can wind up choking itself into costly damage. Get ahead of the game now by joining The Comfort Club and never worry about your air conditioning system's performance again! Still have questions? Send us a message online or call us at 919-629-3636 and our friendly team will happily give you any information you need.