Is Your Cary & Holly Springs Home a Little Chilly?
Heat pumps are wonderful, efficient systems that can keep your home warm on even the coldest nights. But even the best devices can sometimes fail, and when it does, you need dependable, trained experts to take a look.
We're Here To (Heat) Pump You Up!
The professionals at Comfort Pro can diagnose what's wrong with your heat pump and offer the most cost-effective solution, and when we do the repair, it's done right. Don't let your mercury fall off a cliff - contact Comfort Pro today and we'll have your heat pump pumping out cozy, toasty air faster than you can say Glenn Frey.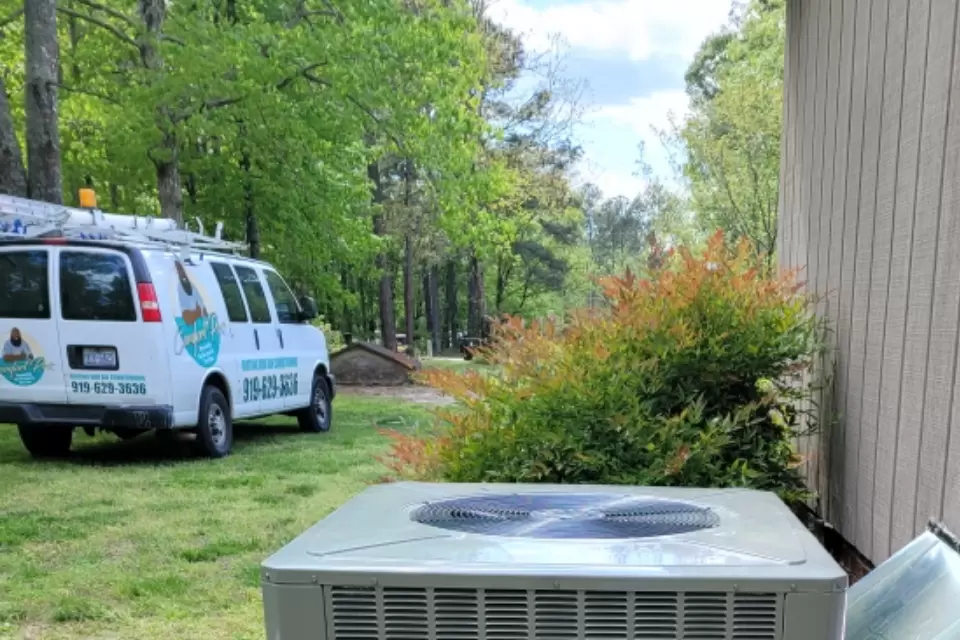 The Heat Is Off
So you know the heat pump isn't working. What you don't know is why! Here are some of the most common issues so you'll know what to expect:
Reversing Valve Damaged: Heat pumps work to not only heat your home, but to cool it as well. This is accomplished by reversing the flow of refrigerant with - you guessed it - a reversing valve. If this valve is broken, your heat pump will be stuck in heating or cooling mode.
Low Refrigerant: Refrigerant is the lifeblood of your heat pump. If it's low, the pump won't be able to heat or cool your home, so you'll need to have it refilled. Plus, it could be low because of a leak, and you'd want that fixed as well.
Broken Compressor Contractor: This device controls the flow of power into your heat pump. If it's damaged, your heat pump might run constantly - or not at all. Either way will cost you, whether it's your power bill or your sanity.
Bad Starter Capacitor: The starter capacitor sends current to the motors to start the heat pump on when it's needed. You know that clicking sound your car makes when the engine won't turn over? If your heat pump is doing the same thing, you'll need that capacitor replaced.
Don't go without the heat (or cool) you need. Get up with the skilled technicians at Comfort Pro online or call us at 984-345-2556 today to get your heat pump repairs handled efficiently, professionally and most importantly - correctly.