For A Warm & Cozy Home near Cary & Holly Springs, You Need A Pro - Comfort Pro!
When North Carolina finishes with its famous "false fall" and cooler weather finally settles in, you want to make sure your home can stay heated and inviting. You rely on your heating system to provide the necessary warmth, but what if something goes wrong? What if it's blowing air just fine, but there's no heat with it? What if it's old and worn out and no amount of care will get it working right again?
Then call on Comfort Pro.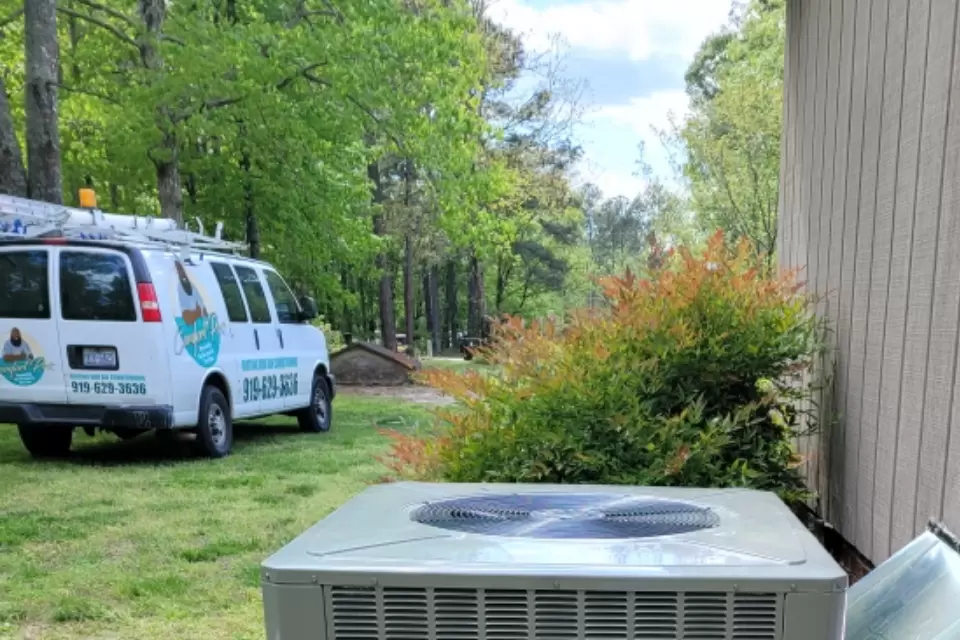 Expert, highly skilled and, above all, dependable, Comfort Pro is the only call you have to make to get the heat back on and your home snuggling you with warmth. Call today at 984-345-2556 and we'll get right on the job, and we won't quit until it's done right.
Our Mission Is You
Comfort Pro offers the total package when it comes to heating services:
Furnace Repair: A malfunctioning furnace means not only no heat, but potentially dangerous gas leaks. We can diagnose the problem and let you know what it will cost up front.
Furnace Replacement: Is your unit getting a little long in the tooth? Then it's time for an upgrade to a modern, energy-efficient system that will give you the same comfort while easing the burden on your wallet.
Furnace Maintenance: Join our Comfort Club VIP Membership program, where you'll enjoy annual maintenance performed by our skilled technicians, along with discounts and other perks!
Heat Pump Repair: Heat pumps work to not only heat your home, but cool it as well. If it's damaged, it won't be any good at either. We can determine the root cause of your problem and fix it right the first time.
Heat Pump Replacement: If the days of your heat pump's hottest hots and coldest colds are long behind it, we can determine the best replacement for you and provide installation that perfectly suits your home.
Stay out of the deep freeze! For any problem you're having with your heating system, Comfort Pro can handle with professionalism, skill and courtesy. Calls us at 984-345-2556 or send an email our way today!