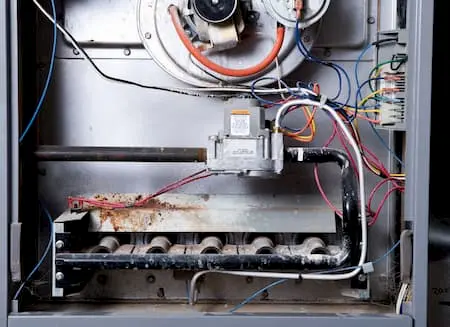 Should I Replace My Furnace?
It's a noise we all dread. You click on the furnace and are greeted by grinding sounds or some other troubling problem. Your first thought is to call a heating or air conditioning contractor like Comfort Pro to fix it, but in some cases, you may want them to replace your furnace or heating system it instead.
Signs You Need A Furnace Replacement
Increase In Utility Bills - Your heating bills keep going up and up. A steady rise in your utility bills means your furnace is wasting too much fuel.
Age - If your furnace is more than 15 years old, consider replacing it the next time it needs repair or as a preemptive measure during the summer. To keep your furnace lasting longer, invest in regular maintenance.
Uneven Heating - If some rooms are colder than the others, your furnace should probably be replaced.
Screeching - Squealing and screeching are red flags. Some noises, like rattling from loose screws, indicate simple fixes, but screeches and squeals usually mean pretty serious mechanical problems that might call for replacement.
Soot - There's lots of soot on the ventilation dampeners. This means excessive carbon dioxide and can lead to dirty surfaces, as well as worsened allergies. Call the experts at Comfort Pro to diagnose the cause of soot from your furnace.
Call Comfort Pro For The Best New Furnaces
Besides furnace repair, Comfort Pro also offers furnace replacement for those times when your furnace is too old or needs repairs that are too expensive.
Call on Comfort Pro to replace your furnace and get these awesome benefits:
Service by the best in the business: We've got over 18 years of experience helping Apex, Holly Springs, Cary and Wake County residents get the most comfortable homes possible.
Access to our HVAC maintenance club: You'll have a chance to sign up for our Heating & Cooling Comfort Club and get discounts on repairs and other benefits.
Better energy efficiency: Your new furnace will use fuel more efficiently, saving you money. Ask about our air sealing to get the perfect balance of air circulation and seal.
Easier controls: Our furnaces have user-friendly controls and automated features to only give you heat when you need it.
Comfort Pro Also Offers AC Repair
We do a lot more than furnace repair and replacement. If your home needs AC repair, give us a call. We'll fix all your common problems, such as leakage and low levels of refrigerant. Is your airflow insufficient? Call us, and we'll take care of it right away. Don't be hotter than you have to be! Make an appointment today with Comfort Pro.
Heat Pump Repair Is Our Specialty
Some homes have heat pumps instead of furnaces. These units deliver more humid air than furnaces do, although they don't provide as much warmth. They can last 15 years or more with regular maintenance, which is why you should call Comfort Pro to help take care of yours. We'll clean filters and perform any heat pump repair service so you'll have years of comfort with your heat pump.
Call Comfort Pro now to get your heat pump fixed!